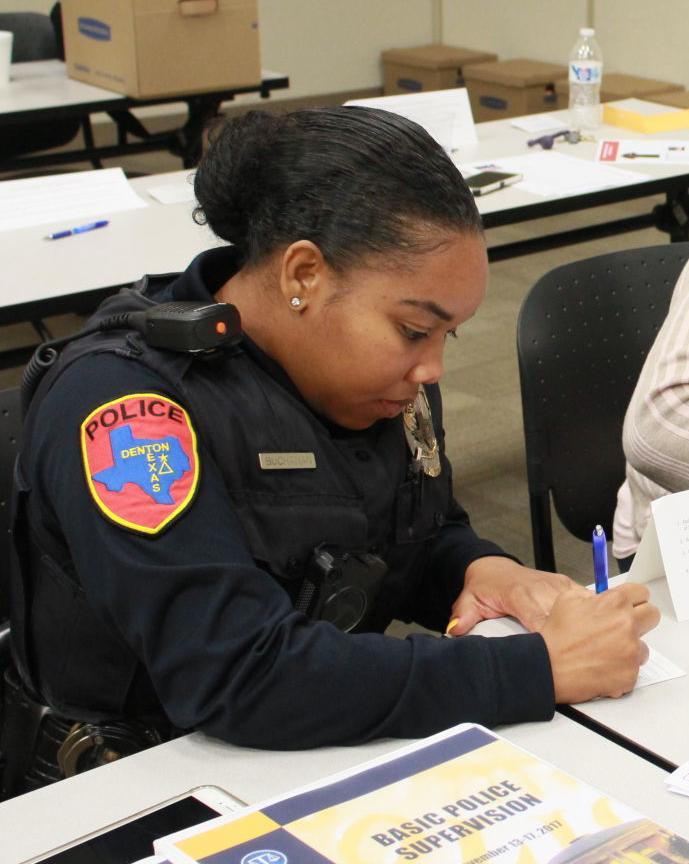 Denton police Officer Marida Buchanan was indicted on a charge of insurance fraud on Thursday. Buchanan was put on unpaid administrative leave and, if found guilty, could face up to two years in state jail and a fine of up to $10,000.
Information came to light following a department press release that appeared to be drafted on Friday, but was sent out late Saturday night.
The memo said charges came from a "joint investigation by the Denton Police Department and the Texas Rangers."
Buchanan's alleged fraud was to the tune of between $2,500 and $30,000, making it a state jail felony.
Police Department spokesmen have declined further comment until the investigation is complete, citing respect for both the investigation and Buchanan.
Spokesman Bryan Cose confirmed the information was released to the public after "a member of the media" asked about the case Saturday night.
The following was a statement on behalf of the department included in the press release:
"The charge is not consistent with the values of the Denton Police Department including Professionalism, Respect, Integrity, Dedication, and Excellence (PRIDE). This also undermines the trust and legitimacy which the Denton Police Department continually builds and maintains with the wonderful community we serve."